July 13, 2017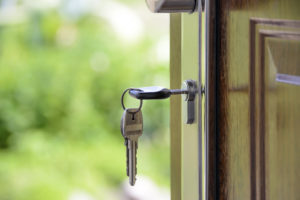 So you've just bought a new home, now what? The stress of buying a home, packing all of your belongings and then moving can sometimes be overwhelming, but once you get the keys to your new home and unpack the moving truck there are a few more things to check off of your to-do list. We've compiled a list of things to remember to make it as easy as possible on you.
Change the locks.

Who knows how many spares the previous owners had given out, this is a good idea to ensure that only you will have access to your new home.
Set-up utilities & services.

It is actually a good idea to set-up the hydro & gas accounts in your name prior to moving in, that way you don't have a disruption in your service. You will also want to make arrangements for a cable and internet company to come by and set up your services.
Get your mail box key from the Post Office.

Typically the previous owners will drop their old mailbox keys at the Post Office before moving out, you will need to get an account set up and a key given to you once you move in as well.
Clean. 

Consider having a professional cleaning service to clean your new home before you move everything in as it is much easier to do when the home is empty. If this is not possible with your budget or timeline simply try and do this before you've unpacked too many boxes. Also consider having the carpets shampooed, or your ducts cleaned out as these items aren't always thought of.
Change filters & batteries where necessary.

Change out the filter on your furnace, your hood vent and refrigerator (if it dispenses water). Check to see if your smoke alarm is working, replace the batteries if necessary.
Check out the breaker box.

A lot of the time the breakers aren't labeled so it is a good idea to figure out which fuses control which part of your home and then label them, making it much easier when you need it.
Create a repair list.

Most buyers will complete a home inspection before purchasing a home and chances are the inspector came back with some suggestions for repairs. Set a plan in place to tackle these repairs along with any cosmetic upgrades you'd like done. Create a time line for everything that you'd like to complete, concentrate on the most urgent or necessary repairs first and then focus on the cosmetic upgrades afterwards.
Create a home maintenance checklist.

Creating a maintenance checklist will help keep your home in good shape and well maintained and will help avoid costly repairs down the road. You should ensure your furnace, hot water tank and AC units are all in working order. Ensure windows are cleaned out and open/close properly. Clean out gutters. Inspect your plumbing to ensure nothing is leaking, repair any drips or replace grout or caulking if needed. This list could go on and on so be sure to give your house a good once over every 6 months or so. There are lots of great resources online which include in depth home maintenance checklist along with some apps that you can set up to remind yourself of items needing attention.