Court Ordered Sales
Salmon Arm Real Estate Foreclosures
The Stacer Team is able to guide you through the process of purchasing a home that is under a court-ordered sale. Also called a foreclosure home, court-ordered sales can provide the buyer with excellent value for their home purchase.
Purchasing a home or property that is in foreclosure or for some other reason has become a "Court Ordered" sale in BC may be a bit of a different procedure than you're expecting/used to so here is a brief overview of how it works:
Presenting an Offer
A potential Buyer presents an offer. The Seller (bank, Crown or whomever has the court order authorizing the sale) may counter the offer price, conditions, deposit etc.
Accepted Offer
Once the Buyer and Seller have agreed to terms/conditions then we have an "accepted offer" and the Buyer will then proceed to remove any conditions they may have put in place such as subject to home inspection, water test, arranging financing etc.
Court Approval
When the Buyer has removed any/all the subject to clauses there is just one condition remaining – Subject to Court Approval. At this time the Seller applies for a court date. On the court date anyone interested in purchasing this property may make an appearance with a non-subject offer in hand.
Court Approval
All offers are presented to the judge and the judge makes the final decision in regards to who the successful purchaser will be. There are no guarantees how the judge will rule. The court approval process is a bit more complicated than many people expect. It is up to the judge to look after the interests of all parties involved and that includes the person(s) losing their home/property to the bank. If the judge feels that the property hasn't been marketed effectively and/or the purchase price offered is too much below the fair market value they could decide not to accept any offer at that time.
Please note: this is an over-simplified description for brevity's sake. Always get proper advice from a professional realtor and/or lawyer, especially if you're unfamiliar with the process.
Court ordered sale properties are sold as is/where is at fair market value. While this can mean a great deal for the buyer, there is some risk in this type of real estate transaction. Because of the risk, and the possible reward, trust The Stacer Team. We can help determine whether the property is the right buy for you and guide you through the entire process, helping eliminate as much risk as possible.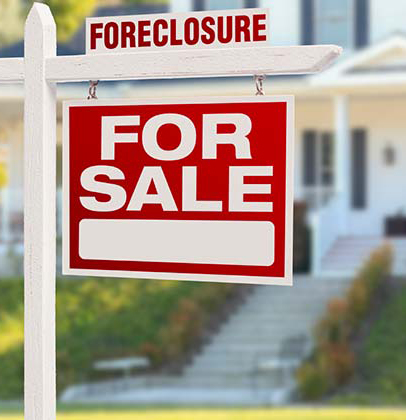 Thinking about purchasing a foreclosure?
Get in touch and let our team assist you in the process.
Your Salmon Arm REALTORS®
Meet your real estate professionals at The Stacer Team