Salmon Arm & The Shuswap
Discover More Reasons to Call The Shuswap Home
Top Reasons to Live in Salmon Arm
Salmon Arm is located in the heart of BC's famous Shuswap Lake recreation area along the Trans Canada Highway.
Ideally situated midway between Calgary and Vancouver, it is the "Northern gateway to the Okanagan"
Nestled on the south shores of Shuswap Lake, Salmon Arm is surrounded by outstanding natural beauty, clean waterways, provincial parks and an abundance of green space.
Salmon Arm has a mild, yet distinct four season climate and superior year-round recreational amenities.
Winter recreational activities such as x-country skiing, snowmobiling, sleigh rides, and carnivals are also abundant in the area.
Salmon Arm's economy is a diverse mixture of forestry, agriculture, tourism, commerce and manufacturing.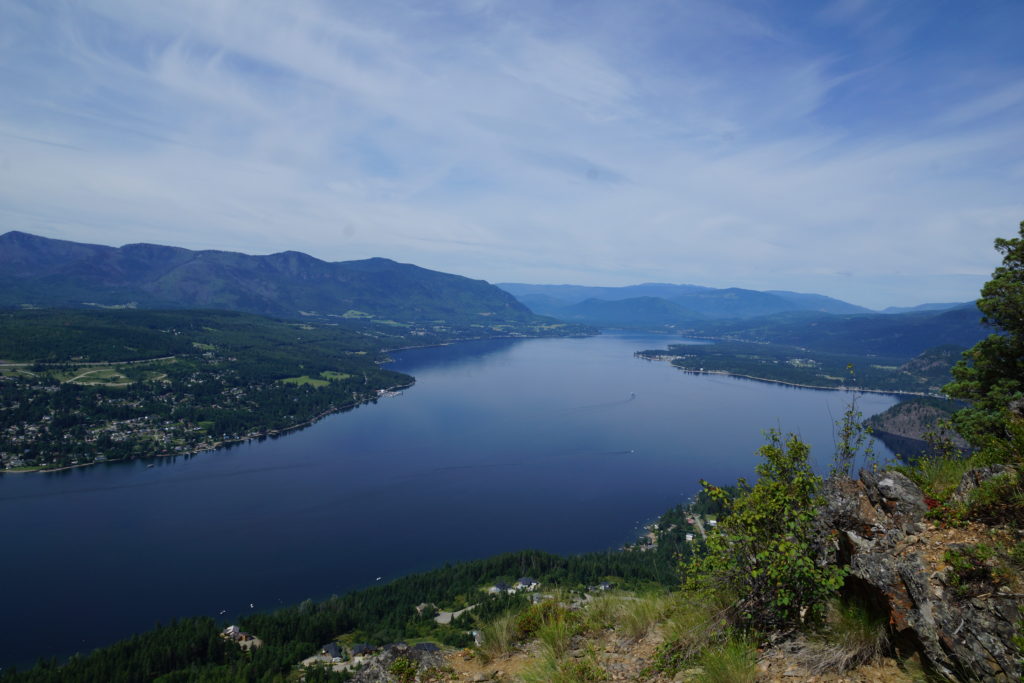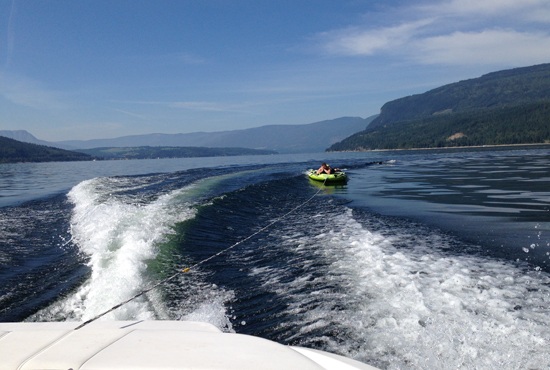 Lifestyle
Shuswap Lake is one of the most popular recreational destinations in BC, and for good reason. There is 1000's of kilometers of Shuswap shoreline which contain 22 Provincial Parks and offer unlimited water related recreational opportunities for residents and tourists alike. The surrounding mountains provide beautiful trails for x-country skiing, snowmobiling, mountain biking and hiking.
Within Salmon Arm you'll find parks, playgrounds, tennis courts, a championship 18 hole golf course, two executive courses, a two-sheet ice arena and a recreation complex featuring an indoor swimming pool as well as numerous other sports and fitness options.
All of these offerings and more make Salmon Arm and the Shuswap an ideal place to call home. Come live and discover the Shuswap lifestyle.
Arts & Culture
Salmon Arm has a thriving arts & culture scene. Offering many opportunities to take in some live music, a theatre production or a movie.
The Salmon Arm Folk Music Society presents an annual 3 day festival, know as The Roots & Blues Festival, now in it's 24th year, which showcases a wide range of music from Blues to Bluegrass, Celtic to Cuban and Americana to Afro-beat. The Roots & Blues Festival is a staple of Salmon Arm arts and culture and has long ago established itself as a must-do for any music fan. Another Summer highlight is the Wednesdays on the Wharf music series, hosted every Wednesday from June to September at the scenic stage at the Salmon Arm wharf.
Salmon Arm's own Shuswap Theatre is a local, non-profit society that puts on three productions each season, along with various improv groups and youth theatre programs. Nearby you will also find Runaway Moon Theatre and Caravan Farm Theatre – which offers a unique outdoor theatre experience.
Salmon Arm is home to an art gallery, an arts centre, artists, musicians, First Nations culture, two movie theatres and more. There is no end of live music, productions, plays, film festivals and art shows in the area which all add to the overall culture of the Shuswap.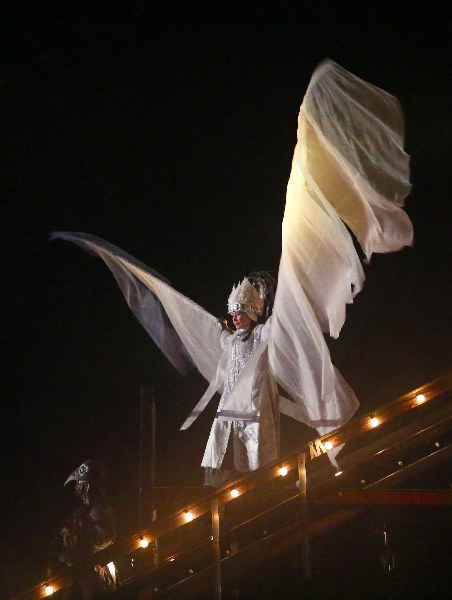 Although Salmon Arm is not a big urban city centre, there is still plenty of opportunity for shopping and dining. Offering two different shopping malls; several franchise eateries; numerous local restaurants offering various varieties of food including Japanese, Mexican, Italian and Indian; local coffee shops serving up everything from gelato to homemade pie; and many other unique shops selling everything from vintage candy, local art and home decor.
We highly recommend taking a stroll through Salmon Arm's downtown to see just what all of our unique stores have available, and of course you can't leave town without a slice of homemade pie from The Shuswap Pie Company or a pint from The Barley Station Brew Pub.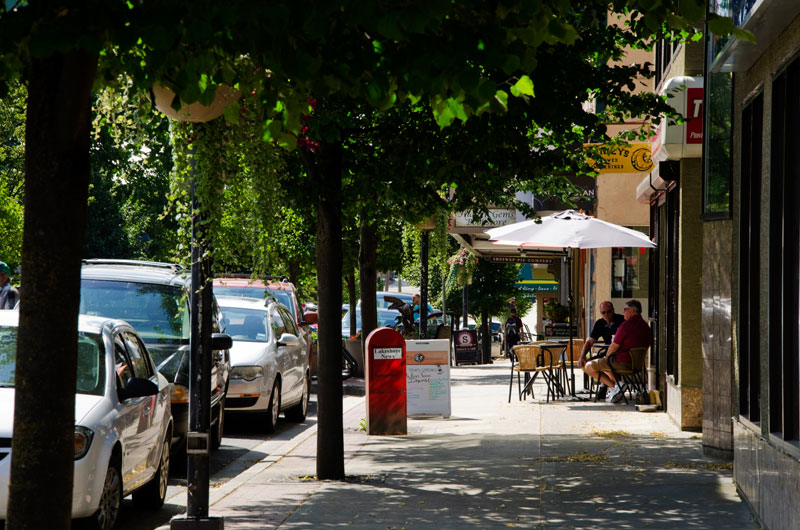 Our Favorite Local Resources
Weather
The Shuswap area offers a moderate climate with four distinct seasons. Climate normals according to Environment Canada statistics show average daily temperatures range from -4.6°C in January to 19.3°C in August.
View the 7 Day Forecast from Environment Canada
Want a second opinion? Check out Canoe or The Weather Network
Your Salmon Arm REALTORS®
Meet your real estate professionals at The Stacer Team