March 7, 2017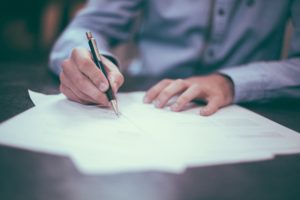 Do you work full time as a REALTOR?
Selling your home is important and it deserves the attention of an informed, dedicated professional to get the job done, it can't be a hobby. Buyers, other Realtors and you expect to be able to reach the listing agent when they need answers, an appointment or to assist with negotiating when an offer is received.
How long have you been in the business?
There is lots to know in the real estate industry and you need to be able to count on a Realtor who has the knowledge and experience to get the job done.
How many homes do you sell in a year and what is the average time to sell them?
This will help determine the level of experience a Realtor has and if they are effectively marketing their listings to sell quickly. More homes sold adds up to more experience with different situations which will help you through the selling process of your own home.
When are you available and how do I reach you?
You want to ensure that you're always able to reach your Realtor in case any issues arise or if you have any questions. Most Realtors will have a number of ways to reach them and may have an assistant or team that is able to help you if you're not immediately able to speak with your listing agent while they're with other clients or out of town.
How and where will you advertise my home?
You want to ensure your home is getting the most exposure possible which will help facilitate a quicker sale. Anywhere from 70% – 80% of buyers start their search for a new home on the internet. The stronger the internet presence, the better. Along with online advertising look to find out where else your Realtor will advertise your home such as newspapers, social media, lawn signs etc.
 Do you have your own website?
As mentioned above, a strong internet presence is important. The MLS® is an integral part at getting home noticed by potential buyers but it is only the first step. A professionally managed site should be the second. A well ranking website that has been search engine optimized and professionally designed and is easy to navigate is an integral part of any marketing plan.
Are you active on social media?
Social media is no longer optional, it's a requirement. It helps Realtors tap into buyers for your home that they may not have access to through other, more traditional channels. The reach of social media will simply help get your home in front of more potential buyers.
What do you charge?
This is of course one of the most important questions to ask. Like with anything, you typically get what you pay for. So, while you may be getting a discount commission from certain Realtors that may mean you're also getting discount services. Be sure to have a conversation with your Realtor about all of the services they're offering.